A dude named T. Michael Walkley, an analyst over at Canaccord Genuity did some counting, as analysts do, and figured out the top selling Smart phone at AT&T, Verizon, Sprint and T-Mobile for the months September, October and November of this year.
And the winner is?
The iPhone 5S!
Here's the figures! (Via Appleinsider.)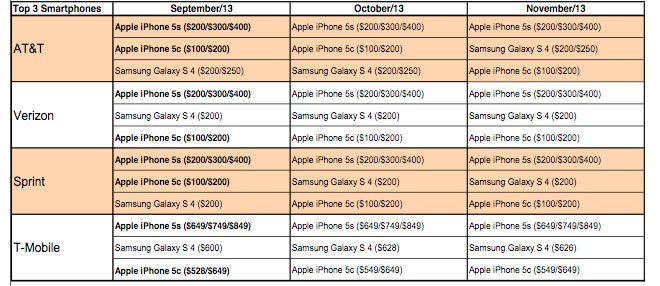 The figures were following the same trend last year, with the iPhone 5 being the top selling smartphone of the last quarter of 2012, followed by the Samsung Galaxy S III, and then the iPhone 4 and 4S.
Yay iPhone 5S!
Images courtesy of  Youtube & Afuntab.
Related Posts :