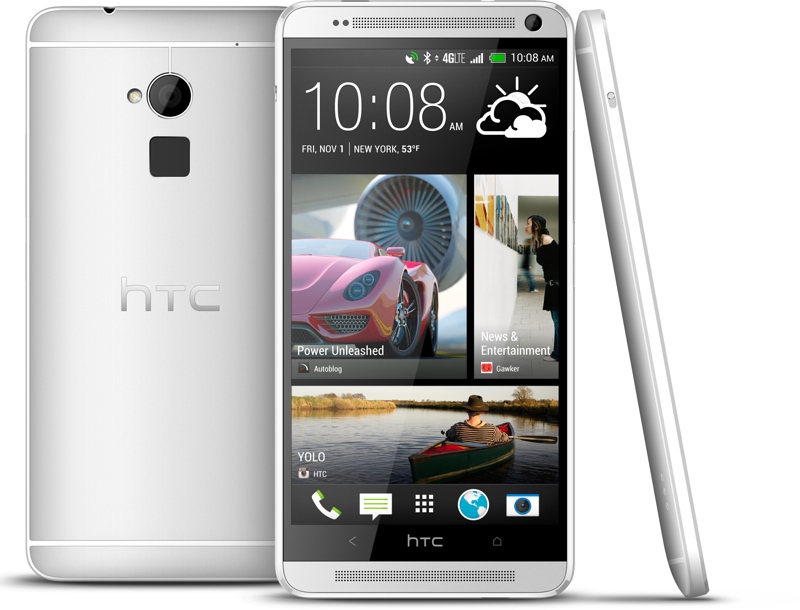 HTC have released a new smart phone, and it's the second one in recent history to have a fingerprint Sensor. The first, of course, was featured on the home button of the iPhone 5S, and it was called the Touch ID.
HTC 's new phone is called the HTC One Max and the fingerprint sensor is located on the back of the device, near the camera lens.
You activate the sensor by swiping it and while it can only recognize 3 different fingers, each finger can be linked to different functions, i.e. unlocking the phone or opening the camera.
Unfortunately, the positioning of the sensor, the fact that you need to wake the phone from sleep before using it and no doubt it following so quickly in the footsteps of the highly viewed Touch ID means the reviews of the HTC Max One inclusion of a fingerprint sensor is coming under some quite loud criticism.
For example, we have this from The Verge –
"The fingerprint scanner implementation here is clumsy, awkward, and comfortably in line with the long history of failed attempts at making this technology work."
This From Cnet:
"A big part of the frustration is that you can't really see or feel the scanner to position your finger on it properly. Equally, it's not obvious how the thing works — it doesn't technically "scan" an image of your fingerprint, but instead measures the capacitance of your skin to create a unique signature. "
And, lastly, this from Engadget:
"Overall, the fingerprint scanner could work better; it's not quite as intuitive as Apple's Touch ID, and we'd happily have given it up in exchange for something more useful, like optical stabilization in the camera module."
Hmm.
Other than the Fingerprint sensor, the phone is said to be, well, eh. Eh-y. It has a huge screen at 5.9 inches diagonally, but doesn't have the fastest Snapdragon 800 processor.  The thickness of the device and the camera are also not as great as expected.
If you think about it, it's a wonderful thing for people to have great expectations for your company's products, as many people do for HTC. Missing the mark one time? Not so bad. But we might wait for the next HTC phone.
Think it's for you? The HTC Mac one will be available on Sprint and Verizon later in October.
( P.S. When you get it, sell us your stinky iPhone for CashMoney, make the world dance )